In Outlook (if you already have a profile configured), add a new email account.
Select Manually configure server settings or additional server types and continue.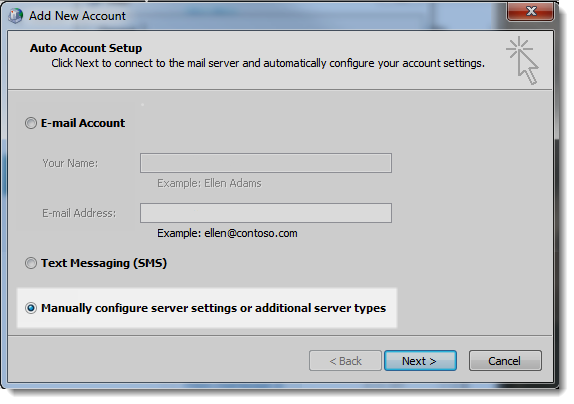 Select Other service and Kerio Connect (KOC Offline Edition) and continue.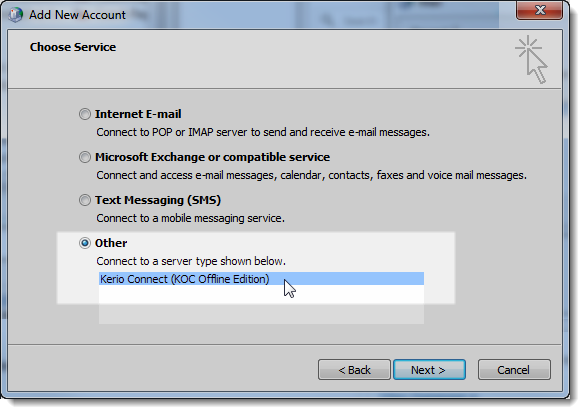 Enter the server name (or IP address) of Kerio Connect, your account name (Kerio Connect username) and password. If the user is not from the primary domain, the username must include the domain (e.g. maison@feelmorelaw.com). To check the connection, click on Retrieve Info— if the data is correct, the dialog displays the name and email address of the user.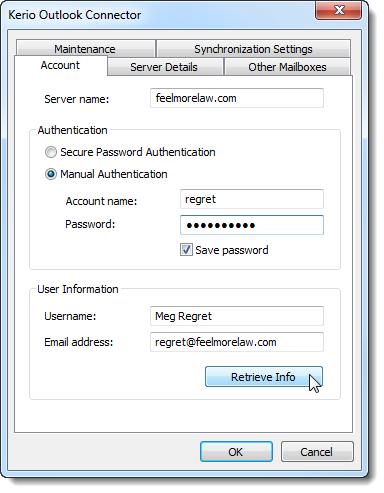 Confirm.